First, it's important to understand that there are two types of student loans — federal and private.
Federal student loans
Federal student loans are offered by the government and anyone who meets the basic requirements can qualify. Your income and credit don't matter with federal student loans. Everyone pays the same interest rate, which is set each year using a formula created by Congress.
Private student loans
Private loans, on the other hand, are offered by lenders who impose stricter criteria than what you see with federal loans. You will likely need to prove your income and submit to a credit check. Interest rates vary based on your credit score, and it's possible to be denied altogether.
In general, it's usually a good idea to start with federal student aid, including federal student loans, and then turn to private student loans to fill any remaining college funding gap.
How to get a federal student loan
Qualifications
In order to qualify for federal student aid, which includes grants, student loans, and work-study, you need to meet the following criteria:
Have a high school diploma or recognized equivalent
Enrolled in a qualifying school at least part-time
Be a U.S. citizen (with a valid Social Security number) or eligible noncitizen
Can't be in default with other federal aid
Maintain a 2.0 GPA
Registered with Selective Service (for males)
Fill out the FAFSA
The first step to getting federal student loans is to fill out the Free Application for Federal Student Aid (FAFSA). When you fill out the FAFSA, you provide information about your family and your finances so the school can assess your level of financial need and offer you an aid package.
The FAFSA integrates with the IRS, making it relatively easy to automatically obtain the bulk of the financial information you need about your situation and your parents' situation.
Your school will offer you a package that likely includes federal student loans. If you qualify for subsidized loans, the government will pay your interest while you're in school. Otherwise, with unsubsidized loans, the interest begins accruing immediately.
After you accept your financial aid package, including the loans, they will be disbursed through the school, covering your tuition and other costs, before any remainder is passed on to you.
You have to fill out a new FAFSA every year that you want federal student aid, so prepare to complete the application annually.
How to get a private student loan
Qualifications
Private loans are a little harder to come by since you have to meet the criteria set by each lender. Every lender has its own application to fill out.
Before you begin, it's helpful to have the following items handy:
Identifying information (name, birthdate, address)
Social Security number
Citizenship
Email
Driver's license number (or other state-issued ID number)
Basic income information
Information about assets and liabilities
School you plan to attend
Choose a lender and fill out their application
Different applications will ask for different information upfront, but eventually, you'll probably need to share all of this information with a potential lender.
Once you fill out the application from a lender, you'll receive a loan offer. You can decide whether to take it after comparing offers from other private student lenders.
Most private lenders will send money directly to your school to cover various costs, and any excess will be passed on to you from the school. In some cases, though, the funds will be disbursed directly to you — and it's up to you to make sure the money goes toward your education.
Earnest
Earnest private student loans are known for offering relatively low-interest rates and flexible repayment terms. 
When filling out the initial form for Earnest, you're also asked to estimate your credit score and provide what type of degree you're pursuing.
You'll receive an interest rate quote that you can compare to other private lenders — and getting that quote won't impact your credit score. If your credit score is below 650, though, you might have a hard time qualifying.
Credible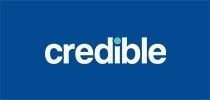 Credible has earned its reputation as being the go-to solution for student loan refinancing – known by some to be the Kayak of student loans because you are can look at a bunch of different lenders and easily compare them all. To get started, there is a simple one-page application and Credible offers attractive rates starting at 5.95% APR (with autopay)*. 
Plus, Money Under 30 readers who refinance their student loans with Credible can get a $100 bonus!
Lending Tree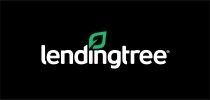 Lending Tree is a little different. Rather than providing you with student loans, this website makes it easy to compare several private student loan options. Simply enter your name, school, graduation date, and email address and you'll be taken to a page where you can compare private student loans.
However, when you choose to apply, you'll be taken to the private lender's website to complete an application. Lending Tree is valuable for providing you with a quick overview of what's available.
Some of the private student loan providers available through Lending Tree include:
SallieMae
College Ave
SunTrust
Citizens Bank
PNC
Discover Student Loans
Earnest
Education Loan Finance
If you want a quick and easy way to compare terms, Lending Tree is a good place to start — although you have to go through the application process with each individual lender.
What if you don't qualify for a student loan?
You'll almost always qualify for federal funding
As long as you meet the requirements for federal loans, you don't have to worry about being denied. You're eligible for up to the maximum loan amount each year, regardless.
However, if you face a college funding gap that needs to be filled by private student loans, things can get a little dicey.
Even if you've been denied by private lenders, you still have options
So, how do you get a student loan if you've been turned down by a private lender? If you don't qualify for a private student loan on your own, you might have to try another strategy.
There are two options to consider:
Find a cosigner: If you know someone with good credit and a stable income, you might be able to get them to cosign your private student loan. The loan is still in your name, but if you don't make payments, the lender can come after your cosigner. You might need to convince a potential cosigner that you're responsible and will repay the debt.
See if your parents can get a loan: Your parents might be willing to help you by taking on debt themselves. They can either get a private parent loan or they can get a federal Parent PLUS loan. As with other federal loans, Parent PLUS loans, while they have credit criteria, are much less stringent than private parent loans.
Paying for college
You'll probably need to employ several strategies to pay for college. If you want to reduce the amount you have to borrow, consider the following:
Apply for grants and scholarships
Save up ahead of time
Work while in college (including utilizing federal work-study)
Consider attending a less expensive school
Consider living at home for at least the first two years of college
The less you borrow for college, the better off you'll be in the long run.