1. Use a good Domain Name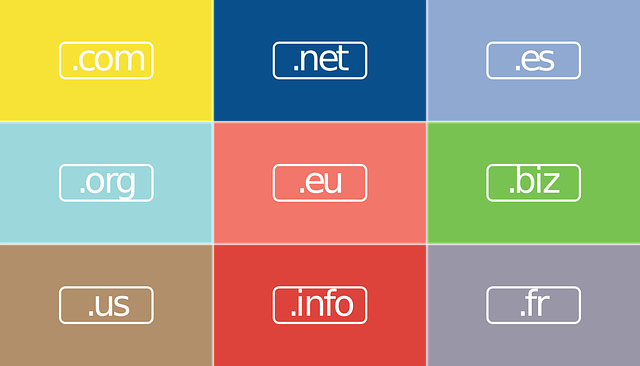 Buying a good domain name is the first significant thing you must do to get approval from AdSense. Many online professionals don't understand or just ignore the importance of having a good domain name. Google rejects thousands of application each day just because the domain names include Google trademarks such as Google, AdSense, and Google AdWords. Therefore, you should use good domain name with brand authority to get quick approval from AdSense. For example don't look for keyword rich domains like "mobilephonesrilanka.com" try to add brand name like "abcmobilessrilanka.com".
2. Avoid using free hosted sites
There was a time when Google accepted application using a free hosted sites such as WordPress.com or Weebly. But those days are gone. Usually, all publishers should have self hosted websites. In that case, you must use paid web hosting plans and create a website and add contents using the content management systems like WordPress to apply for Google AdSense account in Sri Lanka.
3. Choose a Niche
This is very important for success to get Google Adsense approval and earn money in Sri Lanka. Create the website and write about something one subject you know rather than writing about everything Google might find difficult to identify what is your website is about, for example if you know about mobile phones you can write review about mobiles phone so Google will rank your site for mobile phones reviews because they know you are mobiles phone review authority website.
4. Own your site for at least six (06) months
This strategy is pretty significant because you need to ensure your site's length of ownership meets the eligibility criteria of Google. The thing is Google has introduced a new restriction for Google AdSense account. The objective of this restriction is to protect advertisers as the ads are not allowed to display in inferior or poor quality websites. So, make sure you own the site for at least six months before applying for Google AdSense account in Sri Lanka.
5. Add quality content on your site
Adding quality content to your site is the best you could do for your AdSense approval in Sri Lanka. The content you add must be original with a natural flow, which will attract the readers in a positive way. Note that Google rejects the applications, which don't meet this criteria because Google values the quality of the content more than anything. If you are hiring content writers to write content you can check my how to find content writers in Sri Lanka guide. Therefore, you should ensure the following before applying for an AdSense account:
Add at least 50 blog posts or articles to your site
Ensure originality and uniqueness of the content
Avoid using black hat SEO strategies (Learn white hat SEO through my SEO course)
Apply when your site has a decent traffic
6. Update the content regularly
You have added high quality contents but you don't add them on a regular interval. Then you can be pretty sure that you won't get approval from Google. The thing is Google uses a separate crawler for all AdSense account to ensure the ads are displayed on relevant websites. Therefore, the AdSense crawler will crawl your site to check if the contents are up-to-date and represent a high quality. Never stop adding contents while applying for AdSense. There is a less chance of getting approved while you are constructing your website.
7. Use standard parameters for site layout
Having a standard website layout is key to getting approved from Google. Now, what's the standard website layout? A website having a perfect space for ads with a responsive theme is known as a standard website layout. So, don't use static themes with congested spaces for your AdSense website. Also, be sure to test your website presence on every device including on mobile to ensure a better user experience.
8. Keep the most important pages
To get approved from Google AdSense in Sri Lanka, you have to keep the most significant pages in your website. Note that these pages reveal your identity as a website owner. Also, they address what you are going to do with your website. Therefore, make sure these pages are created in a better way to establish your website as a good one. These pages are –
About Us
Privacy Policy
Terms of Usage
Disclaimer Policy
Contact Us
9. Apply for AdSense after getting decent traffic
Many of you might know that getting approved from Google AdSense program doesn't require you to have traffic at all. But this is a misconception because you must have a decent traffic to your website to get your account approved from Google. So, apply when your site is getting some traffic – say 100 visitors per day.
10. Getting Payments From Google Adsense
Getting your earned money from Google Adsense is easy, once you reached $100 you can simply request payment from Google Adsense and they will post you cheque on your name and you have to just deposit to one of your bank in Sri Lanka to get credited the money.
How Google Adsense Works
You have to add the ads code to your website or YouTube after getting Google Adsense approval. So if some one visits your website and clicks on one of your Google Adsense ad you will earn commission from Google Adsense.